Southern California Edison Company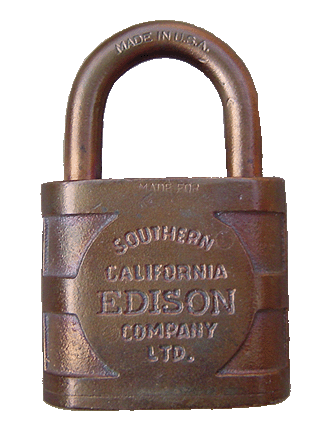 California Edison Nails are all steel raised and found in Southern California.
They have a Large "E" and the Date on the head of the Nail.
The Unique one is the small 36, which has a very small
Date and Letter "E" and is the rarest of the Edisons.
SCE also has a set of copper Code nails consisting of 0-9 and the letters L S R.
And several sets of Steel Round Indent Code Nails (Not Shown)
SCE had its own treating plant which mostly refurbished poles.
Southern California Edison Steel Nails
Southern California Edison Copper Code Nails